University Items
The SPOT is the source for university-specific items including name badges, desk plates, rubber stamps, plaques, awards, etc.
Students
You will be required to pay for your order with a credit card at checkout.
You will be contacted to pick up your order at The SPOT.
Registered Student Organizations and Students
Student organizations are not considered to be a sponsored entity of UCF.
Therefore, RSOs and students are not authorized to use University trademarks or logos (including the Pegasus and UCF Wordmark) or Athletics trademarks or logos (including Knightro and sometimes the word "Knights") without permission from University Marketing, Business Services and/or Athletics.
Departments
You will see your discounted pricing at check out.
Department orders will be delivered to your office.
You should not place your order with a Purchasing Card as it will be charged tax.
*If you do not see the discounted pricing and have an option to pay via credit card, please hold your order until you receive an email from Pinellas Rubber Stamp indicating that you have been set up as a UCF Department User.
*Departments cannot use Pcards to pay for purchases.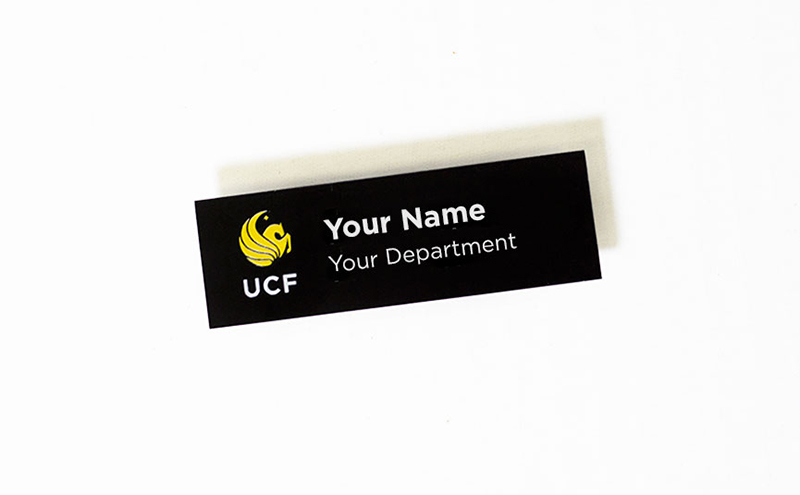 UCF Name Badges
Need name badges for your new employees or members of your registered student organization?
The SPOT provides name badge services.
Order Now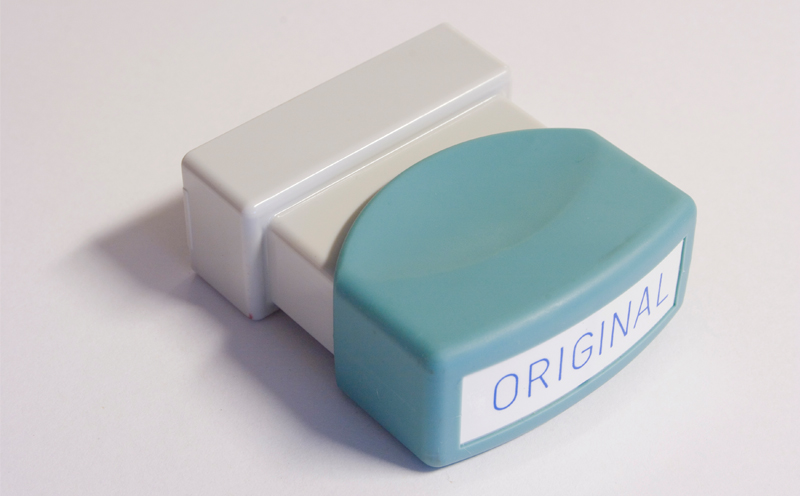 Stamps
Self inking stamps have a self-contained die that rests against the pad until the die is flipped 180 degrees to make an imprint. These stamps have a polymer die, use water based ink, and are best used on paper. You can replace the pad or refill the pad with ink. Their average life is approximately 5000 impressions before re-inking and/or pad replacement is necessary.
Order Now