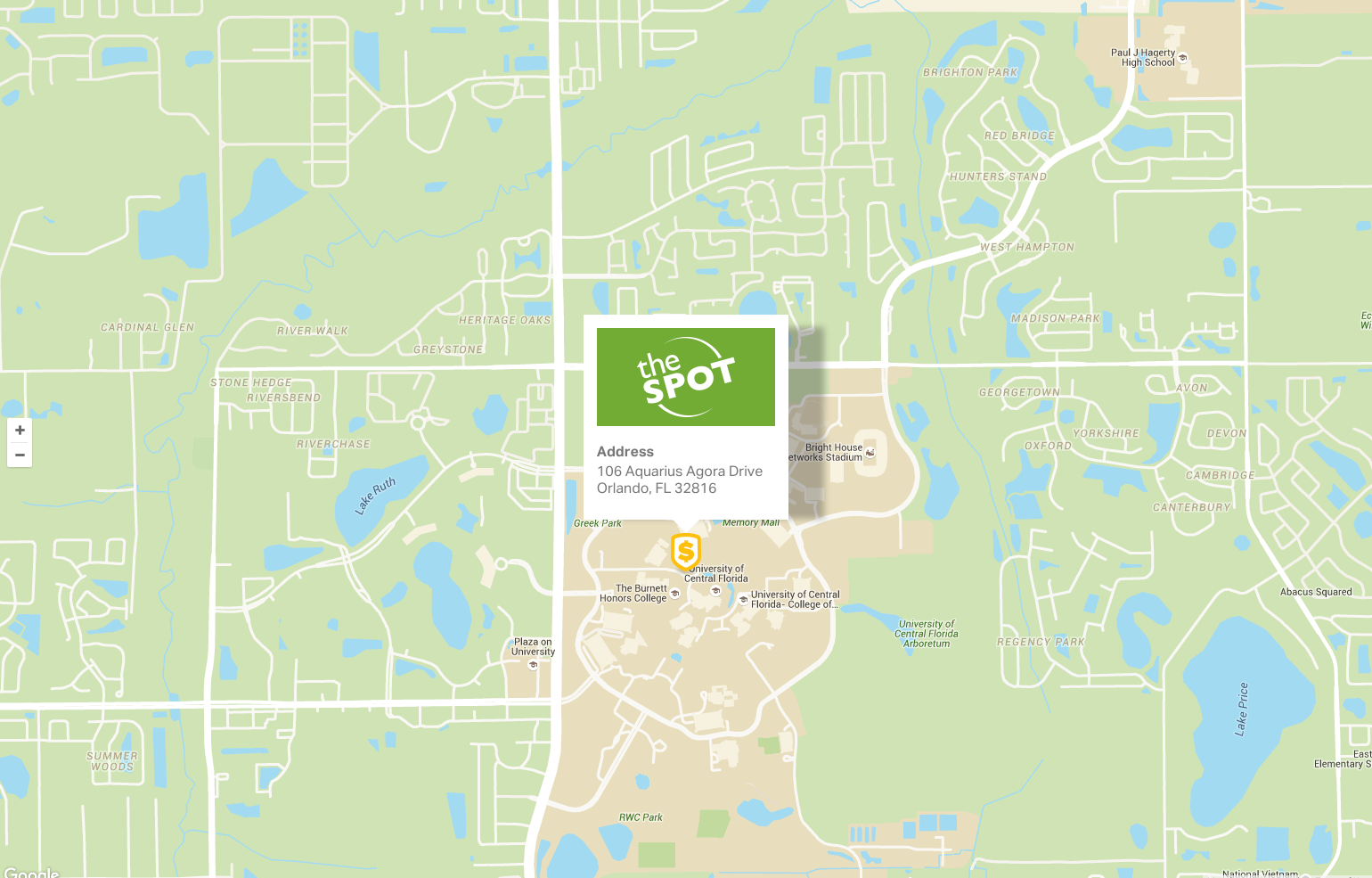 Parking Locations

PLEASE SEE PARKING INSTRUCTIONS BELOW.

Preferred parking locations are parking garage 'I' and 'A', or the Visitor Parking and Information building and will require the purchase of a parking pass on site. Additional parking information can be found at the link below or by calling 407-823-5812.

https://parking.ucf.edu/

Campus maps directing you to our location after you park are posted outside of each parking garage. We are located in the John T. Washington Center.



Address

4000 Central Florida Blvd.
Building 26, Suite 106
John T. Washington Center
Orlando, Florida 32816

Contact Info

Phone: 407.823.2500
Fax: 407.823.6388

Hours of Operation

ATTENTION:
**We we be closed Wednesday December 21st 2022 through January 2nd 2023.**

PASSPORT HOURS*
Monday - Thursday 9 AM - 4 PM
Friday 9 AM to 3:30 PM

NORMAL STORE HOURS*
Monday - Friday 8:30 AM - 5:00 PM

*Hours are subject to change.
How did we do?
Did you enjoy your experience with us? Please let us know how your experience was! We listen to your feedback and always strive to improve your experience at The SPOT.
Take Our Survey