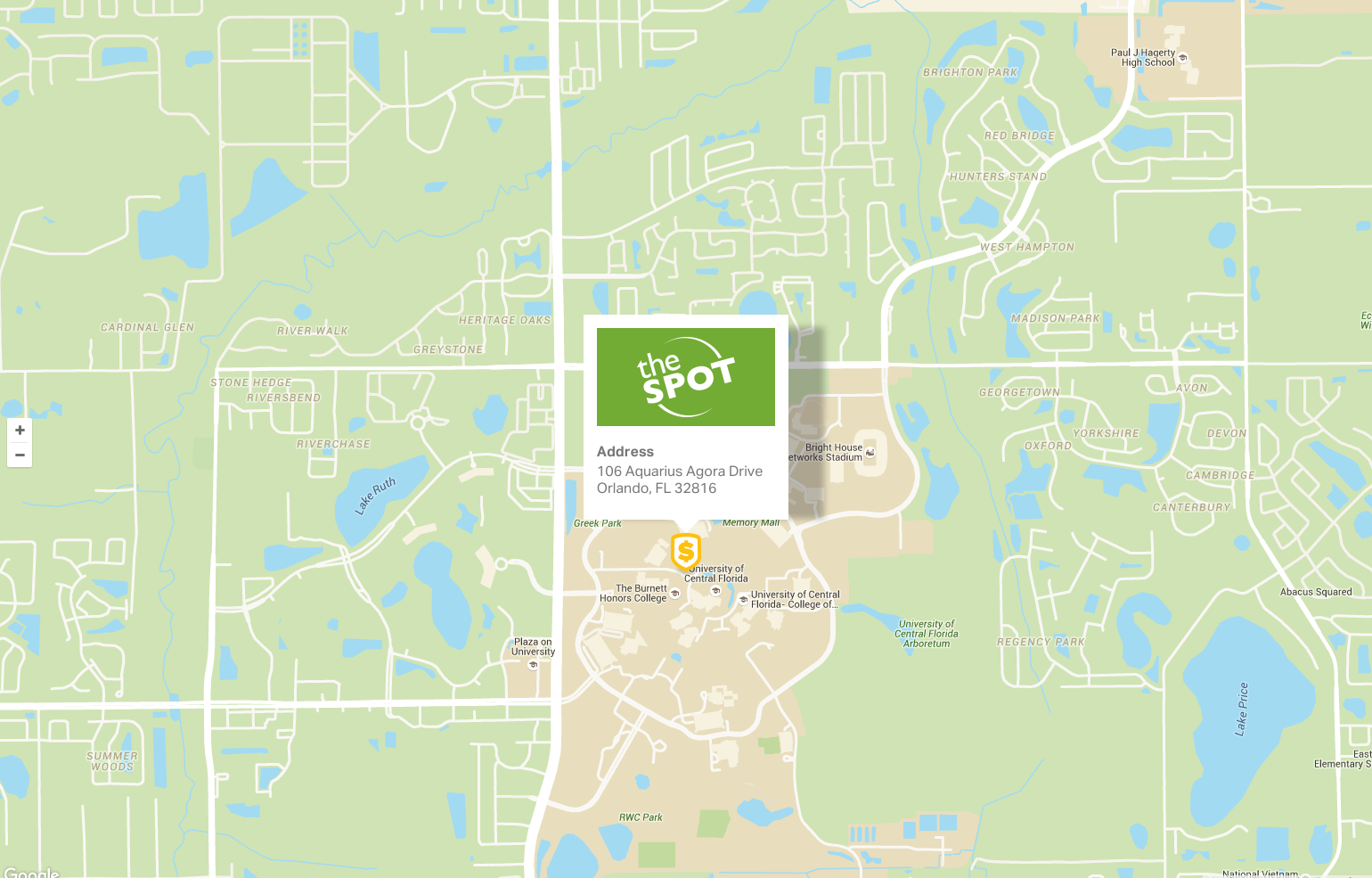 Address

106 Aquarius Agora Drive
Orlando, Florida 32816

Contact Info

Phone: 407.823.2500
Fax: 407.823.6388

Hours of Operation

SPRING BREAK MARCH 12-16 store hours will be 9AM-4:30PM. Passport hours will remain the same.

Passport Services
Monday - Thursday 9 AM - 3:30 PM
Friday 9 AM - 2:30 PM

Normal Store Hours:
Monday - Thursday 8 AM - 6 PM
Friday 8 AM - 5 PM
How did we do?
Did you enjoy your experience with us? Please let us know how your experience was! We listen to your feedback and always strive to improve your experience at The SPOT.
Take Our Survey